TEAM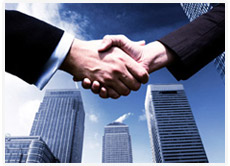 George Li, Co-founder/CEO. George has experiences developing enterprise applications for GE and Oracle.
George holds a Master Degree in Computer and System Engineering from Rensselaer Polytechnic Institute. 


Yuqi Li, Co-founder/CTO. Yuqi has served as senior software engineer at Zhong Xing Telecom. Yuqi hold a
Master Degree in Computer Science from Beijing Institute of Technology.

Frank Yin, Independent Board Director. Frank was CEO and founder of Pacwy Consulting, a software integration company in the Bay Area. Served as senior manager at Siebel USA, and sales manager at Lenovo and IBM China. Frank holds a MBA from Stanford Business School and a BS in Computer Science from University of Science and Technology of China.