About US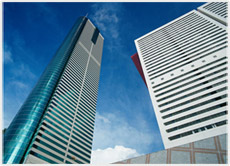 800APPs is a software developer and application service provider mainly for customer relationship management (CRM) solutions. We deliver end-to-end CRM solutions that are affordable, practical, and easy to deploy. Apart from CRM, 800APPs.com also provides OA, SCM, DRP, HR, Call Center, POS service and other BIS consulting services.
Founded in 2004 by experienced ASP and ISP veterans, software, and business professionals, 800APPs are committed to deliver an affordable solution to SMEs and MNCs. 800APPs.com brings the best in usable CRM with real-world features that make your job easier.
With over 200,000+ Chinese customers, 800APPs is the leading on-demand CRM provider in Asia. We privde a high level of data security for our SaaS customers with the highest level of encryption from Verisign, data security from TRUSTe, and business practices audited by the Better Business Bureau.
Our infrastructure is hosted at a world-class data facility that exceeds all federal standards covering data security and integrity. Our data facility complies with Sarbanes-Oxley, HIPAA, Gramm-Leach-Billey and also Federal Rules 26 and 34.
Your data is backed up hourly, and off-site backups are made every night and archived. 800APPs.com offers a 99.9% uptime guarantee to our Professional subscription customers, providing a full refund if we do not meet our target for normal operating availability.
Contact us today for more information on our licensed CRM software, co-branded and private-label CRM and other SaaS solutions.

2005
Launched 800CRM1.0 Professional edition
Released first application development API: 800APP Composite
Launched 800CRM off-line edition, PDA edition, MS Office plug-in's.
2006
Launched World first Chinese PaaS (Platform-as-a-Service) on-line application software development platform 800APP Native. Just one month after Salesforce.com's launch of a similar product.
Introduced industry first bank level security USB-KEY encryption methodology in China.
Launched 800CRM6.0 Multi-language version, supporting English, Traditional Chinese, Japanese and Korean.
2007
Launched 800CRM6.1, including many localized features.
Renamed company web site to 800APP.com; launched inventory management application based on the 800APP Native PaaS platform.